Since I'm a huge fan of anything Disney, I just love about any item of clothing or jewelry that has anything to do with Disney. Since our trip to Disneyland is hopefully coming up, I've been in a big Disney mood and looking for fun and cute Disney items to wear either to our next trip or just to wear in my everyday life. Here are my top 5 Disney Fashion Finds.
1. Mickey Mouse Print Shirt $27.90

This is one of my favorite Disney finds at the moment! Not only is it adorable and shows my love for Disney, I can also see myself wearing this to work with a pair of nice black pants or even with a black skirt. (I'm a teacher so I love a good/fun print)
2. Mickey Hat and Bow Pendant Necklace $29.99 (on sale for $20!)

I love that you can show your love for both Mickey and Minnie with this adorable necklace! I think my favorite part of it is the Mickey hat pendant.
3. Marie Reversible Skater Dress = $90


I am absolutely OBSESSED with this dress! This is my number one favorite Disney item and would love to own this dress so much! The Aristocats is my favorite Disney movie and I love anything with Marie on it. The only downside is that it is on the expensive side for me and I'm not sure if I would wear it as much to make it worth the price. I can still dream about it though.
4. Set of You've Got a Friend in Me Toy Story Inspired Necklaces = $37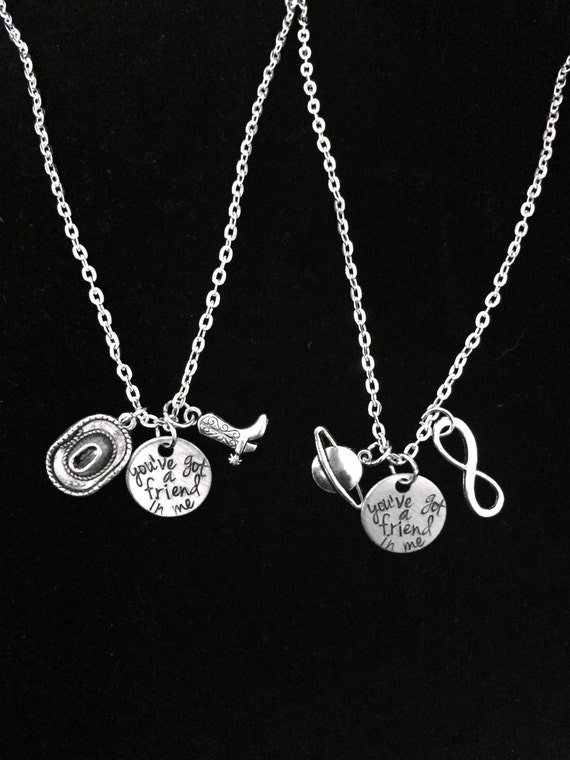 Toy Story is my favorite Pixar movie and when I saw these on etsy, I fell in love.
5. Castle Graphic Sweater from the Cinderella Collection by Lauren Conrad = $50 (on sale $37)

When I heard Lauren Conrad was coming out with a Cinderella Collection I was super excited! I absolutely love Lauren Conrad's clothes and the majority of my wardrobe is her clothing. This is probably one of my favorites from the collection.